Tehran Grand Bazaar, Friday (weekend)
​​​​​​​

The word bazaar means shop in Farsi. Any kind of shop. But it is often used in the context of the "Grand Bazaar", for which we use the word in English. Iran is renowned for its bazaars, which have been around for millennia as stops for merchants traveling along the silk road to offer their wares from across the reaches of the known world
    ​​​​​​​

Built during the reign of the last Shah, today the tower is often thought of as one of the most prominent monuments in Tehran. Previously named Shahyad Tower(برج شهیاد,), it was renamed Azadi or "Freedom" Tower (برج آزادی,) after the revolution. It was built to commemorate the 2500th year since the first iteration of the Persian Empire and represents a blend of modern and classical Persian architecture.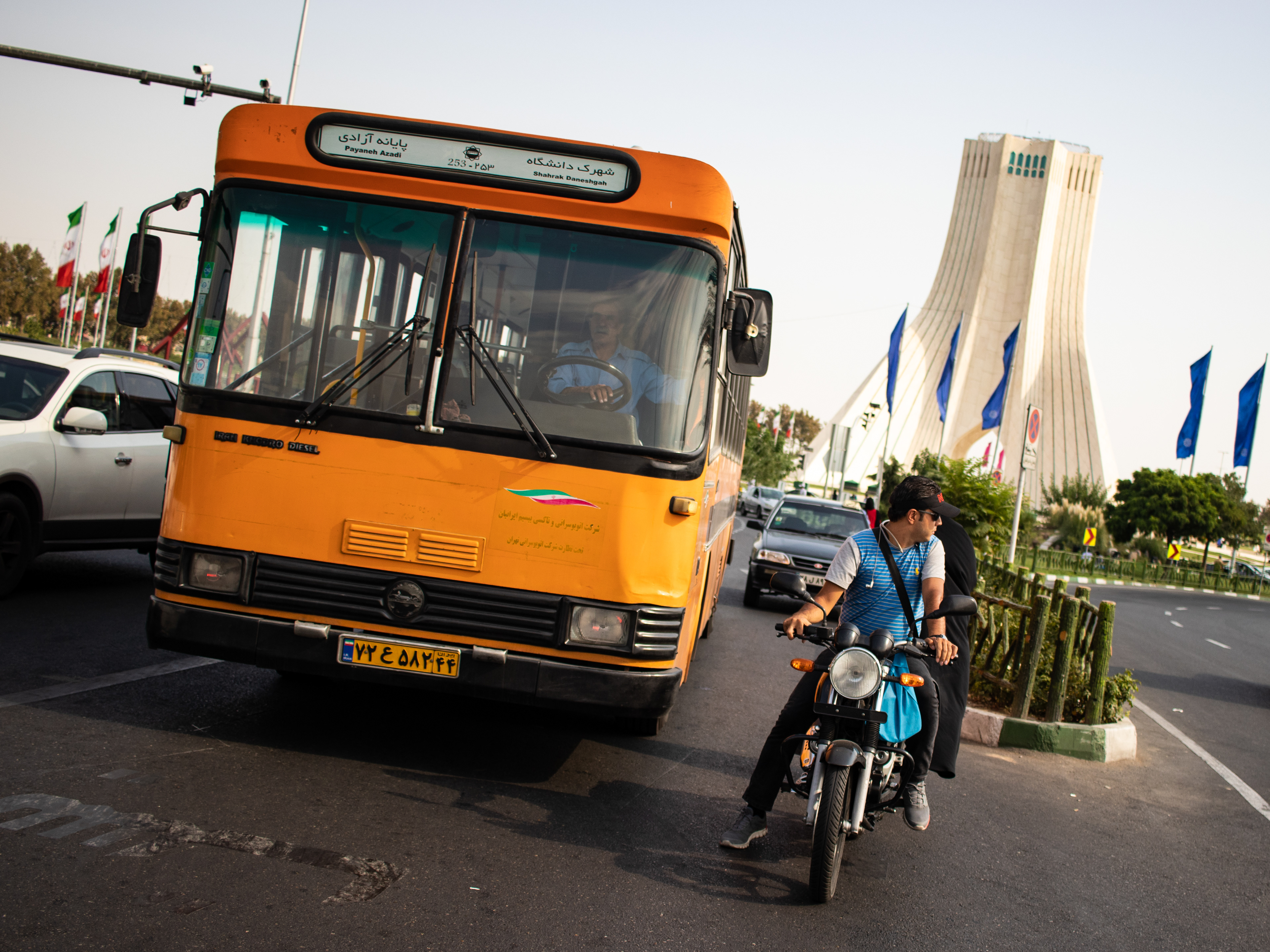 The bazaar is where people from across the country come to sell their wares. Here are a few things we found wandering around the long galleries of shops and stalls:
While hunger has not been the most readily talked about result of sanctions, rising prices affecting everything from meat to dairy and wheat have led to fears that lower-income populations might see a rise in food insecurity.
    ​​​​​​​

Iran ranks first in fruit production in the Middle East and remains one of the top dried fruit producers in the world. Main crops include the pomegranate and the pistachio, both originally from the country. Crops like cherries, prunes, apples, apricots, and grapes are also common.
Esfahan (450 km South-East of Tehran, 5 hours by bus)
Esfahan is known for its huge bazaar and its extensive traditional crafts. The city is 450 km from Tehran (5 hours by bus) and was the previous capital of then Persia until Agha Mohammad Khan of Qajar dynasty moved it to Tehran in 1786. Esfahan (often spelled Isfahan) is well known for its older palaces and bridges, many of which were built in the 16th and 17th centuries during the Safavid Dynasty.